Seth T. Buckley

Counsel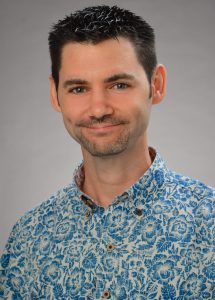 ---
 Areas of Practice:
Emphasizing:
Real Estate Transactions
Business Organizations
Mergers and Acquisitions
Non-Profit Organizations
Bankruptcy
Cross-Border Transactions
China Commercial Law and Practice
Education:
J.D., cum laude, William S. Richardson School of Law, University of Hawai'i. 2010
M.B.A., magna cum laude, Chaminade University, 2008
Seth T. Buckley joined the firm as counsel in August 2018. 
Mr. Buckley counsels clients in the areas of business and real estate with an emphasis in general corporate matters, real estate development, non-profit organizations and cross-border transactions. Within these areas, he has a broad range of experience, including:
Advising businesses in all corporate matters, including entity choice and formation, contract negotiation, stock and asset sales, mergers and acquisitions, and cross-border transactions.
Assisting clients to develop a comprehensive strategy for intellectual property, including trademark and copyright protection, licensing, and franchising.
Assisting developers and land owners with real estate development projects, real estate purchase and sale transactions, and commercial leasing.
Mr. Buckley has extensive Asia-Pacific experience, with legal studies at La Trobe University in Melbourne, Australia, and the Chinese University of Hong Kong. Mr. Buckley also worked for law firms in Australia and China, where he advised clients on matters relating to foreign direct investment and cross-border transactions, and published various articles on Chinese commercial law and practice.
Prior to joining the firm, Mr. Buckley served as a Law Clerk for the Honorable Robert J. Faris and Honorable Lloyd King for the United States Bankruptcy Court for the District of Hawai'i.  Thereafter, he was an Associate at the law firms of Carlsmith Ball LLP and Chang Iwamasa LLP.
Professional Activities:
Mr. Buckley is licensed to practice law in all federal and state courts in the State of Hawai'i and is a member of the Hawai'i State Bar Association and the American Bar Association.
Community Activities:
Mr. Buckley currently volunteers as an organizational consultant for various non-profit organizations in Hawai'i. Outside of the office he enjoys stand-up paddle boarding and photography/photojournalism.