R. Brian Tsujimura

Counsel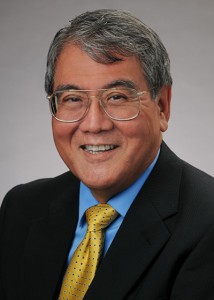 ---
 Areas of Practice:
Education:
J.D., Loyola University of Los Angeles, School of Law, 1975.
B.A., Phi Beta Kappa and Phi Kappa Phi, University of Hawaii at Manoa, 1972.
R. Brian Tsujimura

Counsel
Rick Tsujimura joined the firm as counsel in July 2012. He was admitted to practice law in the State of Hawaii and before the United States District Court, District of Hawaii in 1975.
Mr. Tsujimura practices in the area of governmental relations and provides strategic business advice to companies seeking to enter and improve their business operations in Hawaii. He has worked in government as a deputy attorney general, in business as assistant general counsel for AMFAC, Inc., and as president of AMFAC Property Development Corp. responsible for the Waikele development and master planning of AMFAC's Kaanapali development. He was a principal in Mills Dowling Tsujimura, a residential development company active in all four countries.

He currently represents State Farm Insurance Cos., T-Mobile, Reed Elsevier, General Motors, D.R. Horton, and the Mortgage Bankers Association of Hawaii, and along with colleagues in the office, the American Beverage Association, Microsoft Corporation, Corrections Corporation of America, National Association of Real Estate Investment Trusts, Exeter Corp., Direct TV, Dish Network, Satellite Broadcasting and Communications Association, and NextEra Energy, Inc.  Mr. Tsujimura also provides strategic business advice to companies doing business in Hawaii, including Hawaii Island Air.  Former clients include Gannet Corporation, AES Hawaii, Hertz, Marriott Vacation Clubs, National Electronic Manufacturers Association, and W.W. Grainger.
Professional Activities:
Mr. Tsujimura is a member of the American and Hawaii State Bar Associations. He is the former chair of the Zoning Board of Appeals of the City and County of Honolulu, and the former vice-chair of the Hawaii Community Development Authority. Mr. Tsujimura is also the former president and board member of the Land Use Research Foundation.
Community Activities:
Active in the community, Mr. Tsujimura is currently the chair of the Board of Governors of the East West Center, which for over 50 years has served as a U.S. based institution for public diplomacy in the Asia Pacific region. He serves as the chair of the U.S. Board of Global Hope Network International and on the advisory board and leadership of the Geneva Institute for Leadership and Public Policy, both based in Geneva, Switzerland. He also serves on the board, subsidiaries, and committees of the Queen's Health Systems, Hawaii's oldest and pre-eminent family of healthcare-related companies. He recently was appointed to the City Charter Commission, City & County of Honolulu.
Reported Case(s):
Midkiff v. Tom, 471 F.Supp. 871 (1979)
Midkiff v. Tom, 483 F.Supp. 62 (1979)