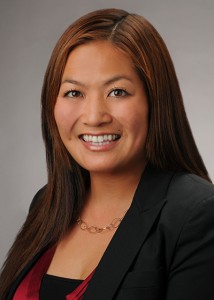 ---
 Areas of Practice:
Education:
University of California, Hastings College of the Law, J.D., 2003
Leiden University, Netherlands, 2002
University of California at Los Angeles, B.A., 1997
Mihoko Ito joined the firm as counsel in August 2012.
Ms. Ito concentrates her practice in the area of government relations and administrative law. Ms. Ito's experience includes:
Representing clients before the Hawaii State Legislature and the Honolulu City Council
Advising clients regarding strategies regarding legislation, governmental issues, and public and community relations
Providing testimony and monitoring legislation affecting clients
Representing clients before government agencies, commissions, departments and boards on issues including licensing, regulatory matters, contested case hearings, procurement protests, zoning and land use, planning and permitting, and litigation arising under government contracts
Ms. Ito's clients include the American Beverage Association, Alliance of Automobile Manufacturers, American Insurance Association, Consumer Data Industry Association, Consumer Electronics Association, Covanta Energy Group, EAN Holdings LLC, Healthcare Association of Hawaii, Hawaii Association of Realtors, McDonalds, USAA, Walgreen Company, Wine Institute, Wyndham Worldwide, and others.
Professional Affiliations:
Ms. Ito is a member of the American Bar Association, the Hawaii State Bar Association, the California State Bar Association, and the Hawaii Women's Lawyers Association.
Professional Activities:
Ms. Ito serves as a director with the Hawaii Procurement Institute and the Hawaii Women Lawyers. She is also involved with the Hawaii Access to Justice Commission, serving on its Initiatives Committee and Education and Conference Planning Committee. In addition, Ms. Ito is an active volunteer attorney with the Legal Aid Society of Hawaii and Volunteer Legal Services Hawaii. She also serves as an arbitrator in the State's Court Annexed Arbitration Program. While in law school, Ms. Ito externed in federal court for U.S. District Judge Leslie E. Kobayashi.
Professional Recognitions:
Ms. Ito has been the recipient of numerous professional recognitions. In 2008, she was a recipient of the Pacific Business News Forty under 40 award. In 2011, Ms. Ito received the Stars of Hope award from the Hata Foundation and the Legal Aid Society of Hawaii. She also received in 2011 the Hawaii Justice Foundation Spirit of Pro Bono Award, as well as the Hawaii State Bar Association's Ki'e ki'e award, for her pro bono work with the Hawaii Access to Justice Commission and the Hawaii Consortium of Legal Service Providers to obtain much needed additional funding for indigent legal services in Hawaii.
Community Activities:
Ms. Ito is active with the Rotary Club of Metropolitan Honolulu and the Worldwide Uchinanchu Business/Okinawan Chamber of Commerce, and has served on the board of both organizations. She also served as a director of EGlobal Family.