Michael W. Gibson

Of Counsel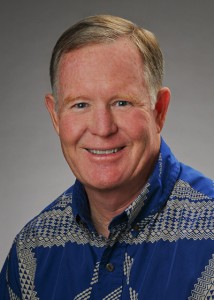 ---
 Areas of Practice:
Emphasizing:
Real Property Litigation
Hawaiian Rights Claims
Title and Boundary Disputes
Education:
J.D., University of California, Hastings College of Law, 1973
B.B.A., University of Wisconsin, 1970
Phi Eta Sigma
Michael W. Gibson

Of Counsel
Michael W. Gibson, Of Counsel and formerly Partner at Ashford & Wriston, began practicing law in 1974 and joined the firm in 1976.
Mr. Gibson focuses his practice on land title and boundary disputes, administrative agency contested cases and Hawaiian rights claims. His experience includes:
Representing The Estate of James Campbell in the contested case hearing before the State Water Commission concerning the Waiahole Ditch
Representing numerous landowners in quiet title litigation involving multi-million dollar parcels
Participation in proceedings to clarify the scope of native Hawaiian traditional and customary practices
Professional Activities:
Mr. Gibson served as the President of the Hawai`i State Bar Association in 2002. He has served as director and as president of the Legal Aid Society of Hawai`i and Hawai`i Lawyers Care (a pro bono delivery program). He is a member of the West Hawai`i Bar Association. Mr. Gibson is a former director of the Hawai`i Bar Association and its Young Lawyers Section.
Professional Recognition:
Outstanding Contribution to Delivery of Pro Bono Legal Services award, 1992
Best Lawyers in America; Real Estate Law, 2007 to Present
Honolulu Magazine, Best Lawyers in Hawaii, 2005 to Present
Honolulu Magazine, Lawyer of the Year, Land Use and Zoning, 2014
Honolulu Magazine, Lawyer of the Year, Litigation - Real Estate, 2016
Hawaii Super Lawyers, 2008 to Present
Martindale-Hubbell AV Rated
Hawaii Business Honors Top 25 Exec, 2012 & 2015
Reported Cases:
Adair v. Hustace, 64 Haw. 314 (1982)
Hamakua Sugar Co., Inc. v. Fiji Sugar Corp., Ltd., 778 F.Supp. 503 (D.Haw. 1991)
In re Water Use Permit Applications, 94 Haw. 97 (2000)
Kahalepauole v. Associates Four, 8 Haw.App. 7 (1990)
Kahuku Agr. Co. (Hawaii), Inc. v. P.R. Cassiday, Inc., 68 Haw. 625 (1986)
Maui Land & Pineapple Co. v. Naiapaakai Heirs of Makeelani, 69 Haw. 565 (1988)
Richardson v. Lane, 6 Haw.App. 614 (1987)
State v. Afaga, 56 Haw. 170 (1975)
U.S. v. 729.773 Acres of Land, 531 F.Supp. 967 (D.Haw. 1982)
Windward Partners v. Ariyoshi, 693 F.2d 928 (9th Cir. 1982)
Wong v. Takeuchi, 83 Haw. 94 (1996)
Community Activities:
Mr. Gibson serves as a director of Hawaii Pacific Health, and as a Trustee of the Parker Ranch Foundation Trust. He has served as a director of the Hawaii Justice Foundation since 2005.