Manuel D. Garcia

Of Counsel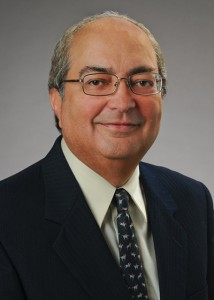 ---
 Areas of Practice:
Education:
J.D., Boalt Hall School of Law, University of California at Berkeley, 1982
M.A., Duquesne University, 1975
B.A., Rice University, 1974
Manuel D. Garcia

Of Counsel
Manuel ("Mike") Garcia, tax counsel to Ashford & Wriston, began practicing law in 1982.
Mr. Garcia focuses his practice on tax law (domestic and international), business law and real estate law. His experience includes:
Correcting FBAR filing violations (with or without the IRS offshore amnesty program)
International Estate Tax Planning
Pre-immigration tax planning for foreign individuals
Tax free conversion of foreign corporation into Hawaii corporation
Creating solutions to difficult FIRPTA related problems
Personally structuring and implementing over 1,500 IRC §1031 exchanges
Forming and advising §501(c)(3) tax exempt organizations
Negotiating LLC, LLP and partnership agreements (with special emphasis on allocation of income and losses and distribution of cash provisions) for clients
Negotiating with IRS and Hawaii Tax Department on a whole range of matters from proposed tax assessments to tax collection matters involving everything from "offers in compromise" to property discharge from tax liens in short sales
Tax audits, tax appeals, and tax court
Matter of Trust Estate of Daoang, 87 Hawaii 200, 953 P.2d 959 (Hawaii App. 1998) where Mr. Garcia successfully argued that decedent's letter to attorney constituted a valid 2nd amendment to decedent's revocable trust
Professional Activities:
Mr. Garcia has lectured extensively on tax related matters. His two favorite topics over the years involve IRC §1031 exchanges and foreign investments and he has published many newspaper articles on these two subjects. He has also published articles in professional journals, including "1031 Exchanges: The Need For Consumer Protection", HSBA Journal, July 2006, and "Application of Sections 1031 and 1445 to Exchanges of U. S. Real Property by Foreign Persons", 48 The Tax Lawyer, 471 (Spring, 1995), and more recently authored "Foreclosing Mortgagee Can't Ignore HARPTA & FIRPTA Withholding Requirements", Hawaii Bar Journal (October 2014); "IRS Offshore Amnesty Program v. Reasonable Cause Defense", Hawaii Bar Journal (February 2014); The FIRPTA Withholding Guidebook, ABA Publishing, 2013; and "Chapter 4F, Exchange Related Conveyance Documents" in Hawaii Conveyance Manual, 5th Edition (2010).
Languages:
Tagalog (the official language of the Philippines also known as Pilipino - not fluent) and Spanish