Luis P. Salaveria
Senior Director of Government Affairs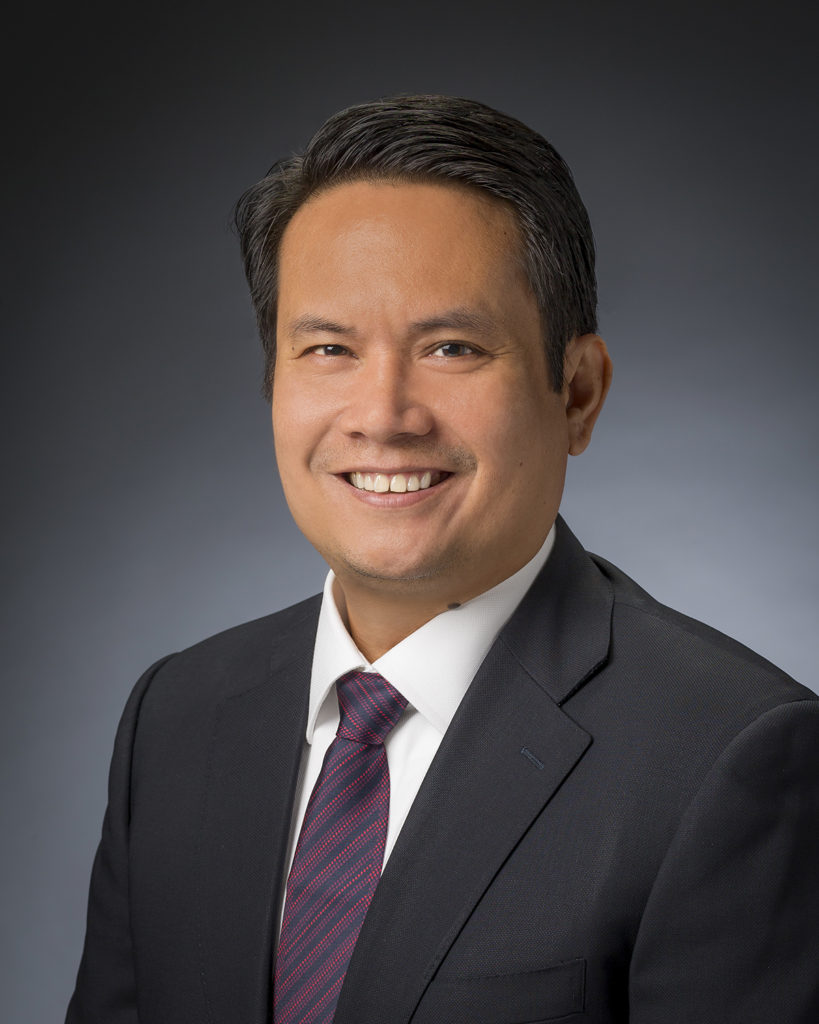 Luis P. Salaveria
Senior Director of Government Affairs
Luis P. Salaveria joined the firm as Senior Director of Government Affairs in December 2018, after serving at Cabinet-level positions for the State of Hawaii. He most recently served as the Director for the State Department of Business, Economic Development and Tourism, where he was responsible for the State's economy and working with trade and industry. Prior to that he served as the Deputy Finance Director for the State Department of Budget and Finance, where he was responsible for managing the State's fiscal operations. Prior to his service in government, Mr. Salaveria spent 10 years in the private sector as a finance manager for one of the nation's largest healthcare maintenance organization.
Mr. Salaveria specializes in the areas of government affairs and business support and development. His work includes assisting clients in navigating government agencies and developing strategies and plans for companies or organizations to establish or enhance business opportunities. His experience includes making strategic recommendations, providing testimony to legislative committees, introducing and tracking legislation and administrative rules, negotiating and executing public-private partnerships, coordinating governmental agencies on projects and initiatives, and working with community and non-governmental organizations of statewide economic and policy matters. Examples of his work include:
Successfully negotiated with an international film studio for filming of a TV series resulting in the establishment of a new film studio in the State of Hawaii.
Establishment of Hawaii's Opportunity Zone designation for investments in conjunction with the Federal Tax Cut and Jobs Act of 2017.
Advocated for and obtained funding for the establishment of Hawaii's first innovation hub in urban Honolulu
Organized the first statewide Economic Development Council comprising of county government and private county economic development boards.
Introduced legislation and state policy on pre-funding post-retirement benefits for state and county employees.
Fast-tracked the conclusion of multi-million dollar settlement against commercial financial institutions for short-term government investment securities.
Successfully issued and closed on several multi-million/billion-dollar government bond issuances for statewide general obligation bonds, transportation revenue bonds, renewable energy "green" bonds, and municipal housing bonds.
Secured over $350 million in capital investment funding for new facility development, real estate acquisitions and renovation projects for private non-profit medical facilities
Mr. Salaveria has also served on numerous boards and commissions for the State of Hawaii such as; Hawaii Community Development Authority, Hawaii Housing Finance and Development Corporation, Hawaii High-Tech Development Corporation, Hawaii Strategic Development Corporation, Small Business Regulatory Review Board, Board of Agriculture, Hawaii Green Infrastructure Authority, Employer-Union Trust Fund, Hawaii Broadband Assistance and Advisory Council, Natural Energy Laboratory of Hawaii Authority, Agribusiness Development Corporation, and Aloha Tower Development Corporation.