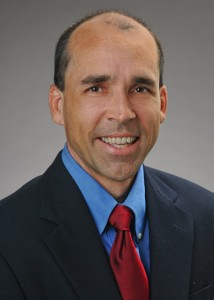 ---
 Areas of Practice:
Emphasizing:
Commercial Litigation
Escrow Contracts
Eminent Domain
Title Insurance
Insurance Defense
Technology Law
Products Liability
Education:
J.D., cum laude, Case Western Reserve University, Cleveland, Ohio, 1996
Notes Editor, Case Western Reserve University Law Review, 1995-1996
B.B.A. in Management Information Systems, with distinction, University of Hawai'i, 1993
Betta Gamma Sigma, Phi Kappa Phi, Mortar Board, Golden Key, Fukunaga Scholarship
Kevin W. Herring, a partner at Ashford & Wriston, began practicing law in 1996 and joined the firm in 2000.
Mr. Herring grew up in Hilo, Hawaii. His practice focuses on commercial litigation, escrow contracts, eminent domain, title insurance, insurance defense, and technology law. Mr. Herring has been involved in the representation of a variety of insurance companies, land owners, businesses, credit unions and individuals. His experience includes:
Won a jury verdict in excess of $800,000 in a case involving the forgery of an insurance application
Obtained an arbitration award in excess of $9 million in a construction defect case
Secured federal trademark registration for a publicly traded financial institution
Obtained a judgment in excess of $1 million against a commercial tenant that breached a shopping center lease
Prepared license agreements for the use of trademarks, software and other intellectual property
Won summary judgment in federal court for an escrow company in a case involving alleged TILA violations
Mr. Herring currently serves as the firm's managing partner.
Professional Activities:
Mr. Herring is a member of the Hawaii State and American Bar Associations. He is also a member of the Defense Research Institute (DRI) and a graduate of the American Bar Association Tort and Insurance Practice Section's 2003 National Trial Academy.

Mr. Herring was the second attorney in Hawaii to be designated as a LEED Accredited Professional by the United States Green Building Council. The Leadership in Energy and Environmental Design (LEED) Green Building Rating System is the nationally accepted benchmark for the design, construction and operation of green buildings. As a LEED Accredited Professional, Mr. Herring is familiar with the LEED certification process and the contractual and risk issues involving green building development and leasing. Mr. Herring participates in a blog on legal issues related to green building: Hawaii Green Building Law. "LEED Accredited Professional" and the related acronym, and the Legacy LEED AP logo are trademarks owned by the U.S. Green Building Council and are awarded to individuals under license by the Green Building Certification Institute.
Reported Cases:
Moskowitz v. Am. Sav. Bank, F.S.B., 2017 U.S. Dist. LEXIS 179303 (D.Haw. October 30, 2017)
Polunin v. Fedotov, 2017 U.S. Dist. LEXIS 47012 (D. Haw. Mar. 29, 2017)
Bruser v. Bank of Hawaii, 2016 WL 617403 (D. Haw. 2016)
Pavao v. USPlabs, LLC, 2015 WL 1345217 (D.Haw. 2015)
Van Houten v. USPlabs, LLC, 2014 WL 4956498 (D. Haw. 2014)
J&J Sports Productions, Inc., 2014 WL 1669070 (D. Haw. 2014)
Tamayose v. Option One Mortg. Corp., 2014 WL 1003964 (9th Cir. 2014)
Krog v. Koahou, 133 Haw. 186 (2014)
Certain Underwriters at Lloyd's London v. Vreeken, 2014 WL 2949463 (Haw.Ct.App. 2014)
Krog v. Koahou, 129 Haw. 452 (App. Ct. 2013)
Schwartz v. Bank of Hawaii Corp., 2012 WL 3841294 (D. Haw. 2012)
Tamayose v. Option One Mortg. Corp., 2012 WL 27932 (D.Haw. 2012)
City and County of Honolulu v. Sherman, 126 Haw. 122 (App.Ct. 2011)
Takushi v. BAC Home Loans Servicing, LP., 814 F.Supp.2d 1073 (D.Haw. 2011)
Ramos v. Chase Home Finance, 810 F.Supp.2d 1125 (D.Haw. 2011)
Takushi v. BAC Home Loans Servicing, LP., 2011 WL 2610208 (D.Haw. 2011)
Asao v. Citi Mortg., Inc., 2011 WL 607097 (D.Haw 2011)
Asao v. Citi Mortg., Inc., 2011 WL 240791 (D.Haw 2011)
Queen Emma Foundation v. Tatibouet, 123 Haw. 500, 236 P.3d 1236 (App.Ct. 2010)
R & R Acquisitions Texas LLC v. Kauai Resort Partners, LLC, 2009 WL 2849115 (D.Haw. 2009)
R & R Acquisitions Texas LLC v. Kauai Resort Partners, LLC, 2009 WL 2700273 (D.Haw. 2009)
State Farm Fire & Cas. Co. v. Jenkins, 2009 WL 529083 (D.Haw. 2009)
Allstate Ins. Co. v. Gadiel, 2008 WL 4830847 (D.Haw. 2008)
In re Lull, 386 B.R. 261 (Bankr. D.Haw. 2008)
Wells Fargo Home Mortg., Inc. v. De Rego, 114 Haw. 182, 158 P.3d 300 (App.Ct. 2007)
Dubois v. Association of Apartment Owners of 2987 Kalakaua, 110 Haw. 301 (App.Ct. 2006)
Keahole Defense Coalition, Inc. v. Board of Land and Natural Resources, 110 Haw. 419, 134 P.3d 585 (2006)
City and County of Honolulu v. Sherman, 110 Haw. 39, 129 P.3d 542 (2006)
Hsuing v. City and County of Honolulu, 378 F.Supp.2d 1258 (D.Haw. 2005)
Merrill Lynch, Pierce, Fenner & Smith, Inc. v. McClafferty, 287 F.Supp. 2d 1244 (D. Haw. 2003)
Community Activities:
Mr. Herring serves on the board of directors of the St. Andrew's Cathedral Foundation and is a Vice-Chancellor for the Episcopal Diocese of Hawaii. Mr. Herring is also a member of the Rotary Club of Honolulu and has volunteered with the Access to Justice Commission