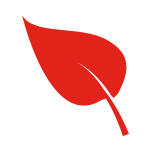 Environmental & Natural Resources Law
We offer a wide range of environmental and natural resources law expertise. Our practice concentrates on state, federal and international laws that determine access and rights to natural resources and monitoring of conservation efforts. We assist our clients in navigating the complex maze of rules and regulations that guide development while protecting Hawaii's precious environment. The attorneys at Ashford & Wriston are able to assist our clients with a diverse array of issues including: hazardous waste contamination, water resources, land development, and compliance with state and federal laws, including the Hawaii Environmental Response Law, the Clean Water Act, the Endangered Species Act, and the Hawaii Environmental Policy Act.
Leadership in Energy and Environmental Design (LEED)
Ashford & Wriston's attorneys are familiar with LEED and other green building certification processes and the contractual and risk issues involving green building development and leasing. Ashford & Wriston clients may take advantage of their attorneys' accreditation and be able to earn one point toward LEED Certification for their projects, if a LEED AP is not otherwise on the project team.
"LEED Accredited Professional" and the related acronym, and the Legacy LEED AP logo are trademarks owned by the U.S. Green Building Council and are awarded to individuals under license by the Green Building Certification Institute.
The lawyers in Ashford & Wriston's Environmental & Natural Resources Practice Group are positioned to assist clients in navigating the challenges and opportunities presented by environmentally-responsible development. To address the vast array of potential issues related to green building, Ashford & Wriston's group is comprised of attorneys experienced in litigation, real estate development, environmental issues, land use, construction, governmental affairs, finance and insurance.
Environmental Law

Endangered Species Act
CERCLA
RCRA
Hawaii Environmental Response Law
Clean Water Act
Hawaii Environmental Policy Act
Hazardous Waste Contamination

State Hazardous Waste Law
Underground Storage Tank

Land Development and Compliance
Water Resources