David B. Dohms

Counsel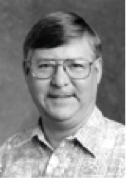 ---
 Areas of Practice:
Emphasizing:
Tax
Commercial Real Estate: Development
Ownership, Transfer, and Leasing
Business Organization and Operation
Education:
J.D. with high distinction, University of Iowa, 1975
B.B.A., University of Iowa, 1969
Beta Gamma Sigma
David B. Dohms, counsel to Ashford & Wriston, rejoined the firm in 1997.
Mr. Dohms focuses his practice on commercial real estate development, ownership transfer, and leasing; business organization, operation and ownership transfer; and tax planning for business and real estate transactions, including tax-free exchanges. In addition to private practice, Mr. Dohms' experience includes:
General counsel with a major commercial and luxury residential real estate developer
General counsel and Chief Financial Officer with a Hawai`i construction company
As a certified public accountant, employment in the tax department of a "Big Five" CPA firm.
Professional Activities:
Mr. Dohms served as chairman of the Director's Ad Hoc Committee on Business Registration (Department of Commerce and Consumer Affairs, State of Hawai`i). He is admitted to practice law in Iowa and before the United States Tax Court. Mr. Dohms is a member of the American, the Hawai`i State and the Iowa State Bar Associations.
Other Professional Licenses:
Certified Public Accountant (Hawai'i), Real Estate Broker (Hawai'i)